The books tea, sunflowerseeds, kids, et al. (2005) and liqueur and chocolate (2006) emerged from the work we undertook collaboratively with psychologist/psychodramatist Arzu Soysal. We invented a game inspired by the psychodrama techniques and played two different versions of this game with women in two different cities. The books are based on documentation of the games we played with our hosts during home visits. In Diyarbakır, we were guests in several houses in Hançepek and in İstanbul, we chose to do visits in the area that stretches between Kadikoy and Bostancı. The social network that we temporarily and coincidentally became part of was centered around a launderette in Hancepek and we were hardly aware of the rules that applied within it. However in Istanbul, we repositioned ourselves within a network that we are already loosely a part of and therefore fully aware of its rules and structure. These books are the first two in a series of multi-person narratives.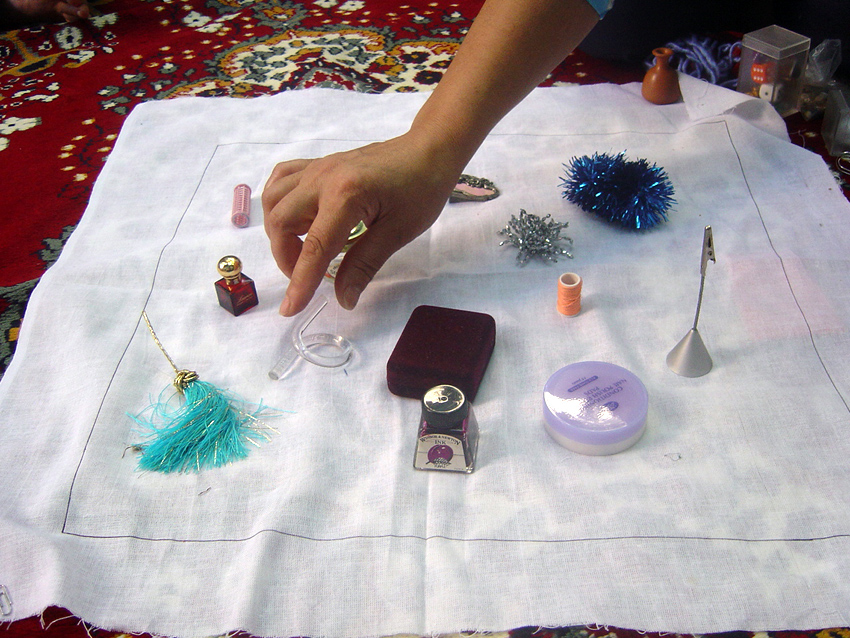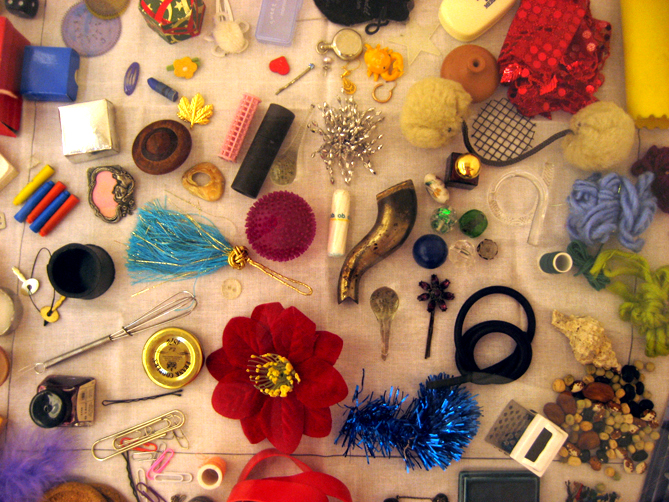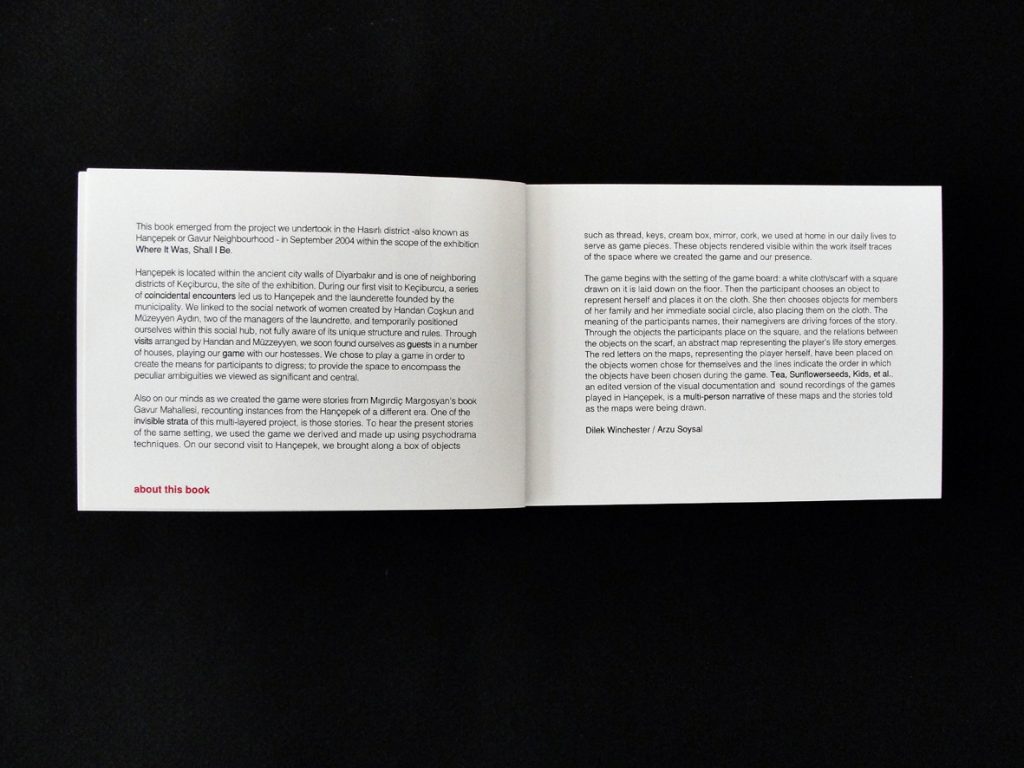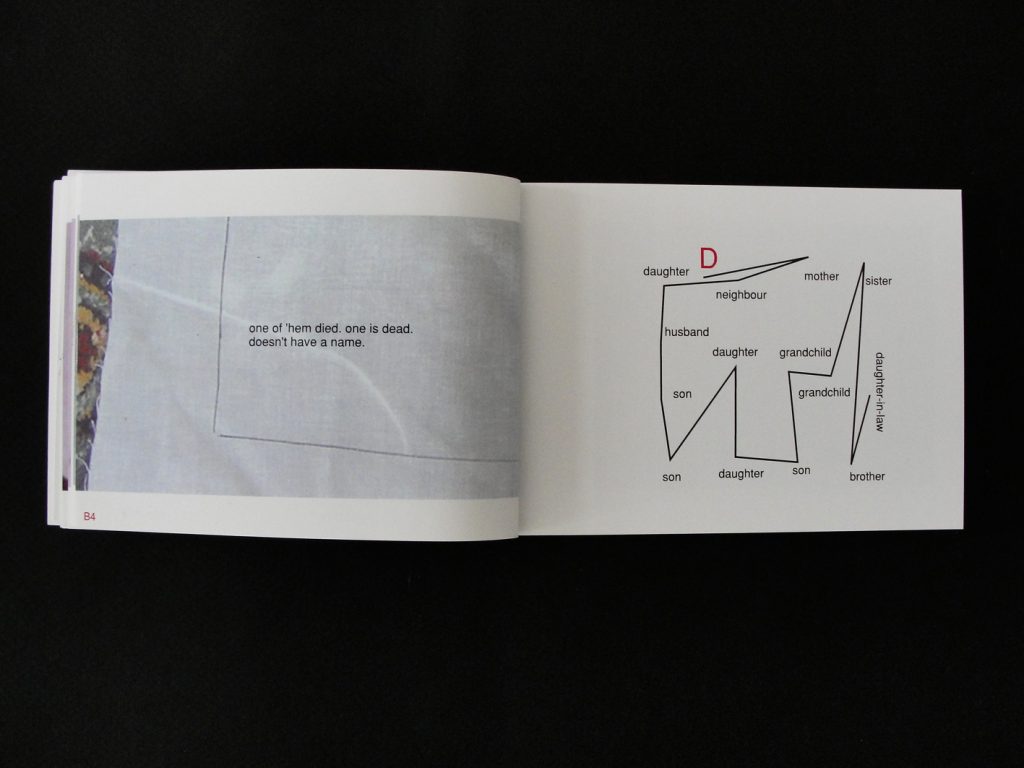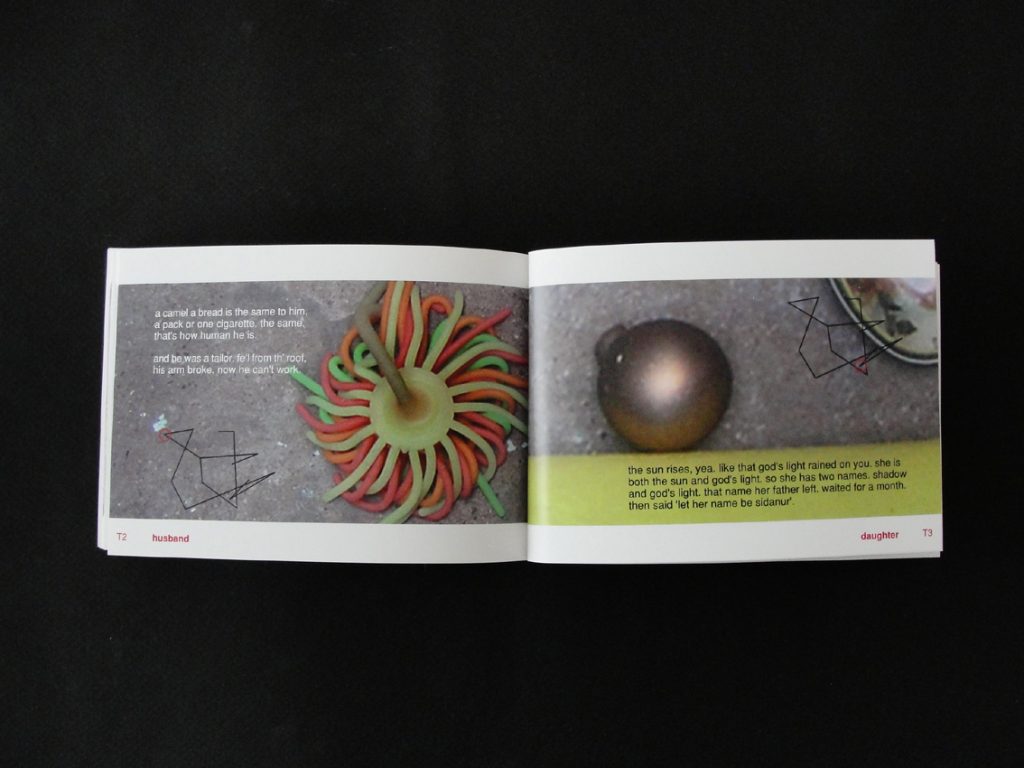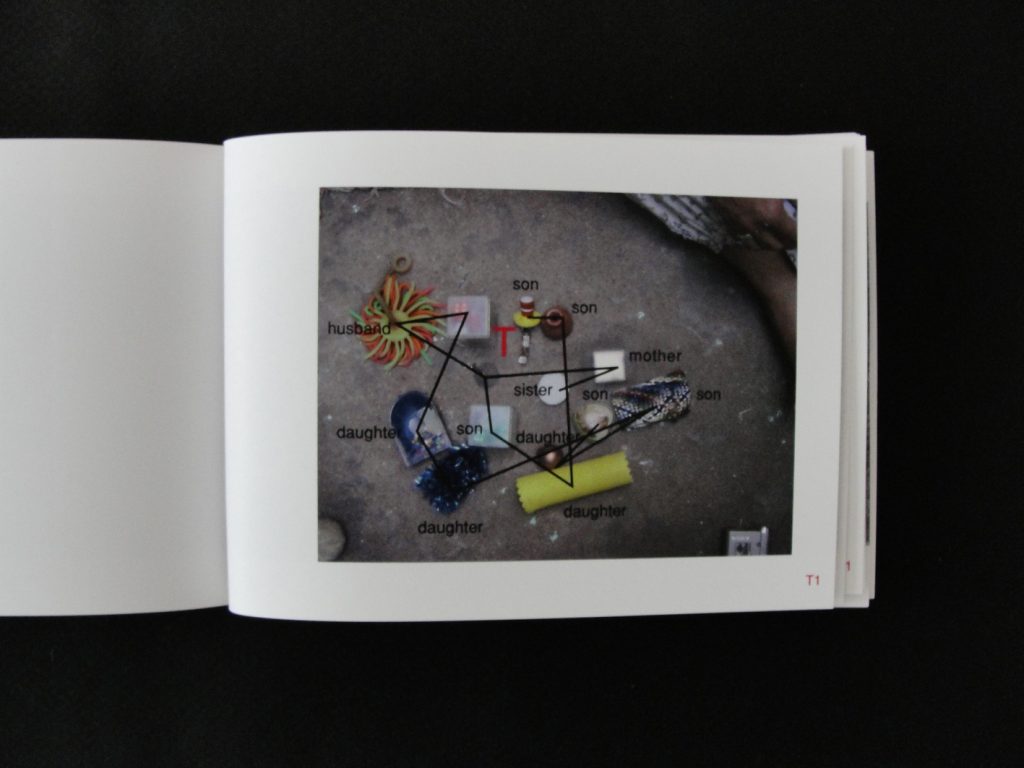 çay, çekirdek, çoluk çocuk
Limited edition of 150
tea, sunflowerseeds, kids, et al.
Translated by Liz Amado.
Limited edition of 50
First version of the game: Hançepek, Diyarbakır, 2005.
liqueur and chocolate
Second version of the game: Bahariye, Moda, Kiziltoprak, Ziverbey, Feneryolu, Selamiçeşme, Göztepe, Erenköy, Suadiye, İstanbul, March-April 2006