In Phantom Bildung, the players are art institutions. All have a collection to start the game, but the game is not about your collection. In Phantom Bildung, how you formulate your collection matters as much as whether your institution is reviewed/liked by the tastemaker critics of our time and whether events of historical value take place there. In a combination of market, historical and symbolic values, the players compete be the most powerful art institution. Over the course of four rounds (or until the Situation Cards are finished), players try to earn the highest market, symbolic and historical values for their institution. There is a chance there might be three separate winners of this game!
The boardgame is developed in collaboration with Zeynep Öz. It is based on research about the history of the kunstverein model and in particular the history of the Westfalischer Kunstverein.
Commissioned as part of Selling Snails in the Muslim Neighborhood curated by Zeynep Öz for the Westfalischer Kunstverein in 2013. Phantom Bildung game sessions took place as Stammtisch events at the Pinkus brewery in Münster.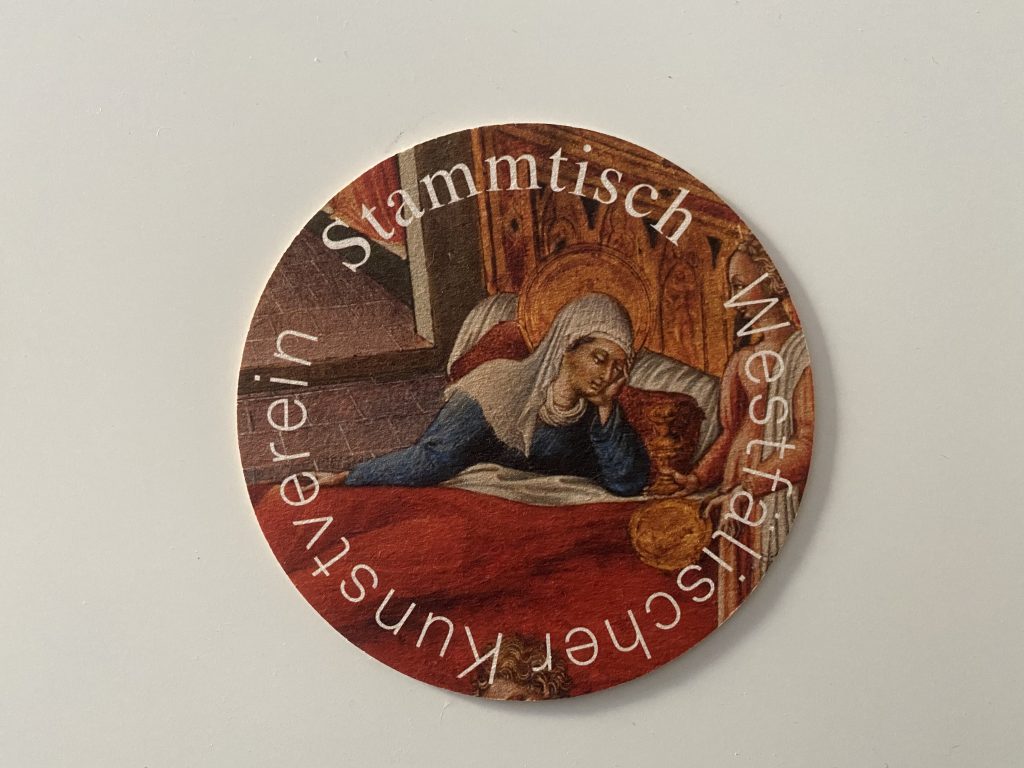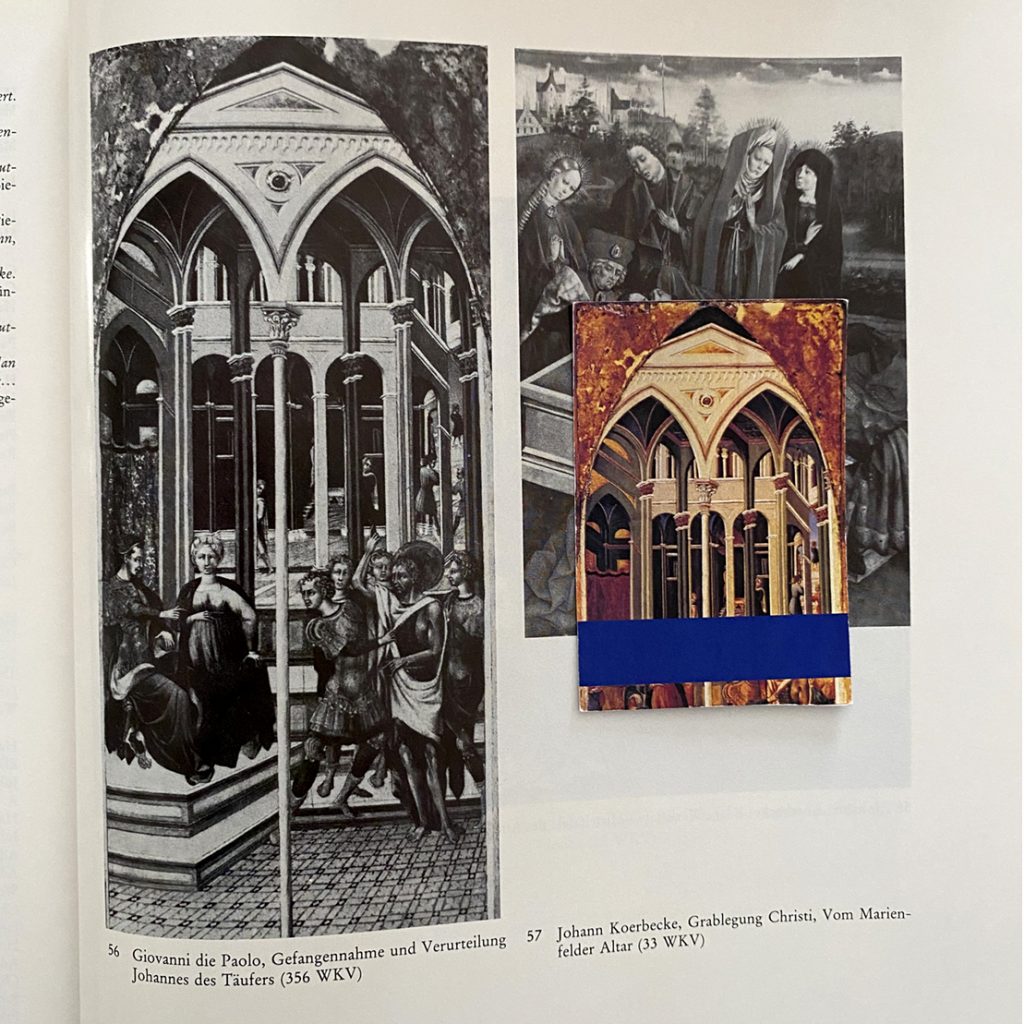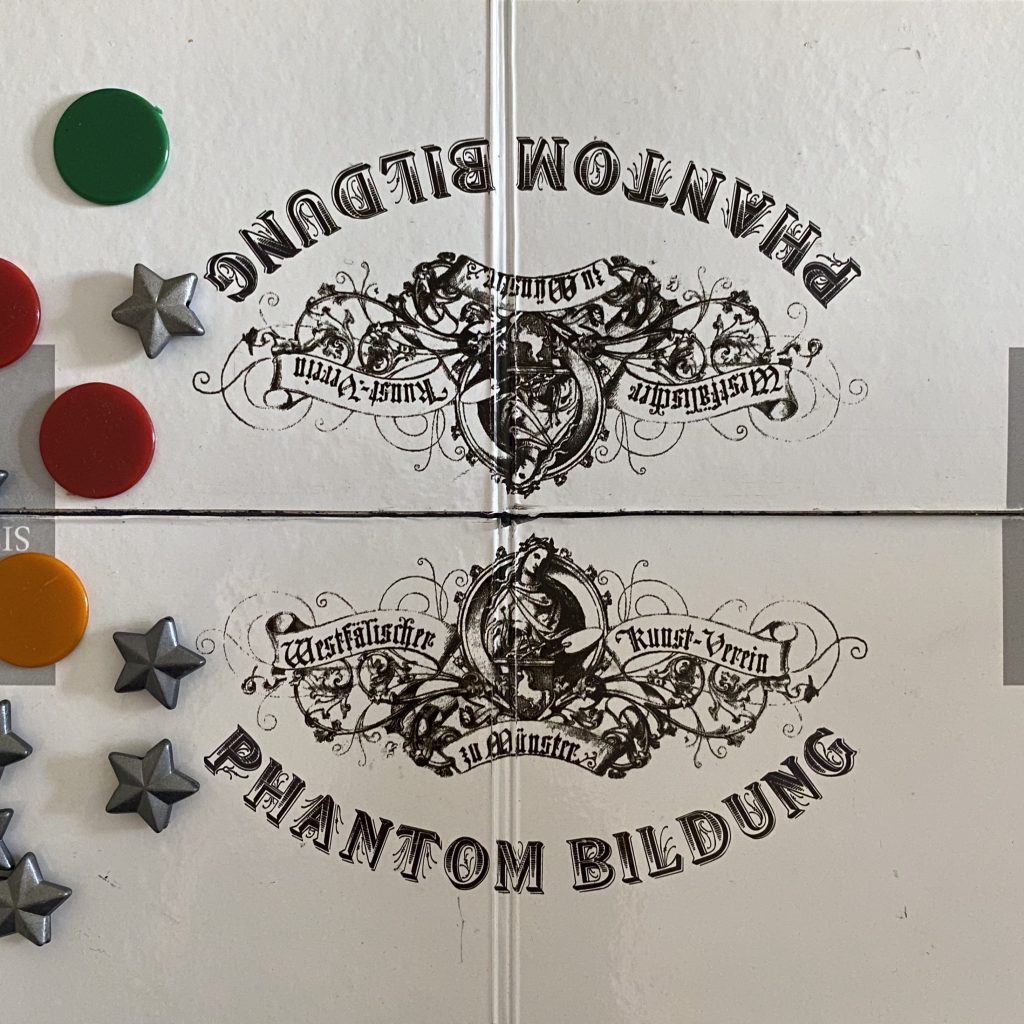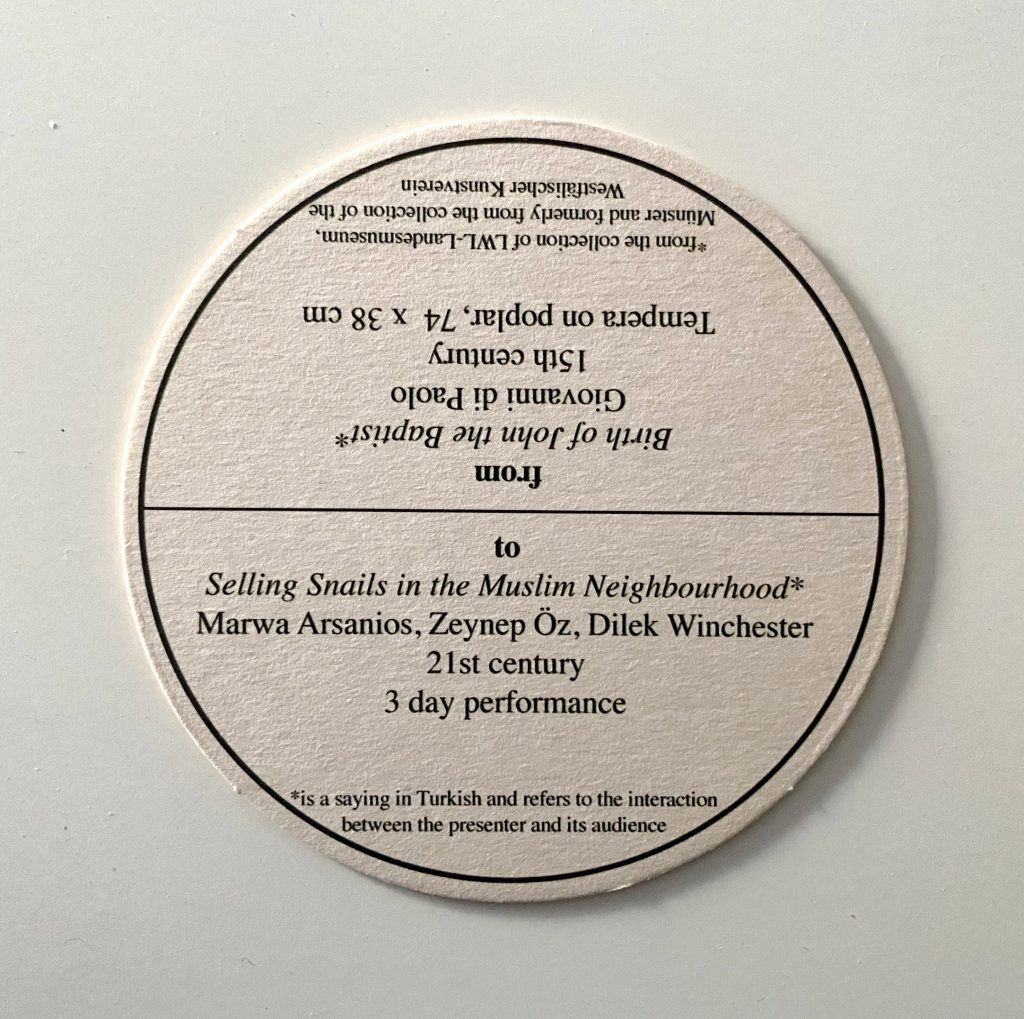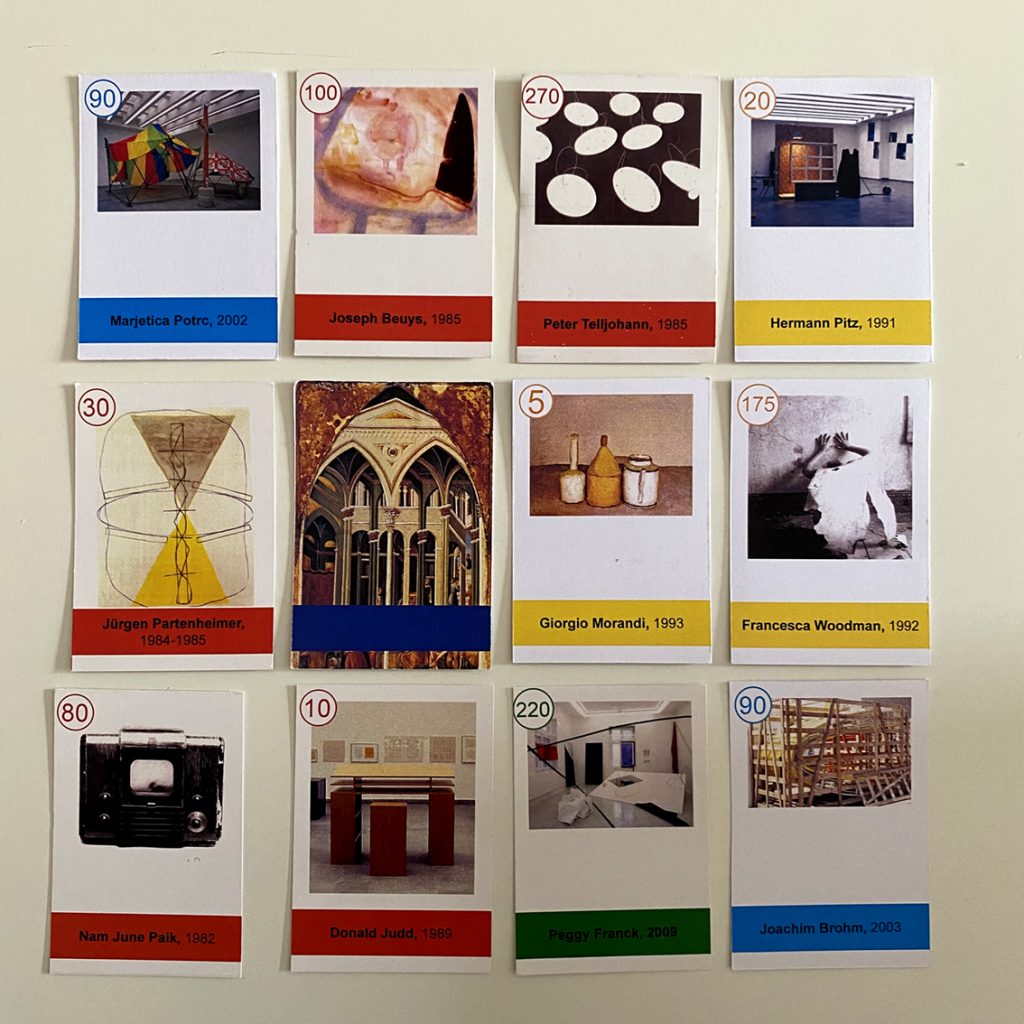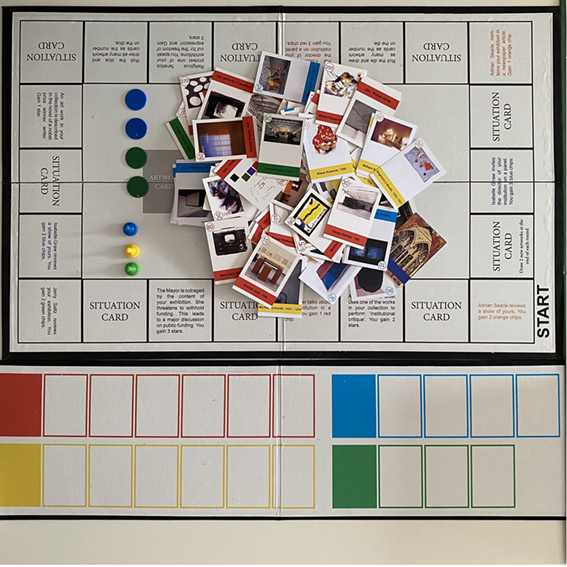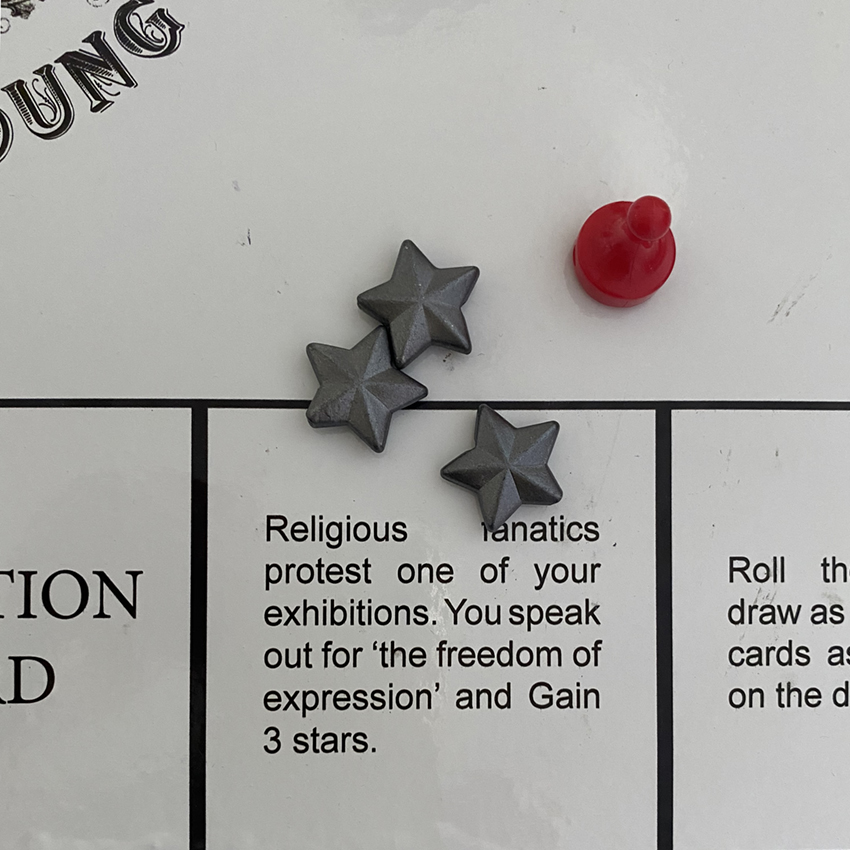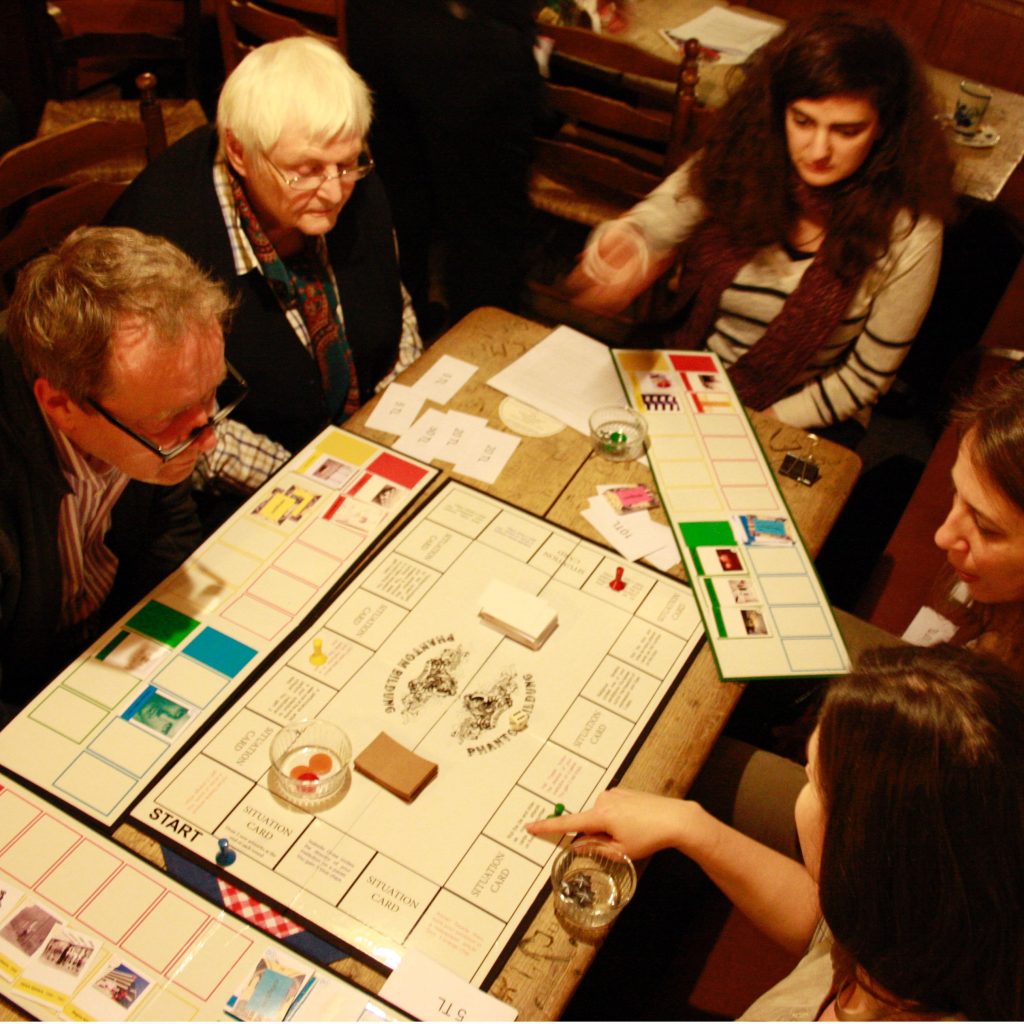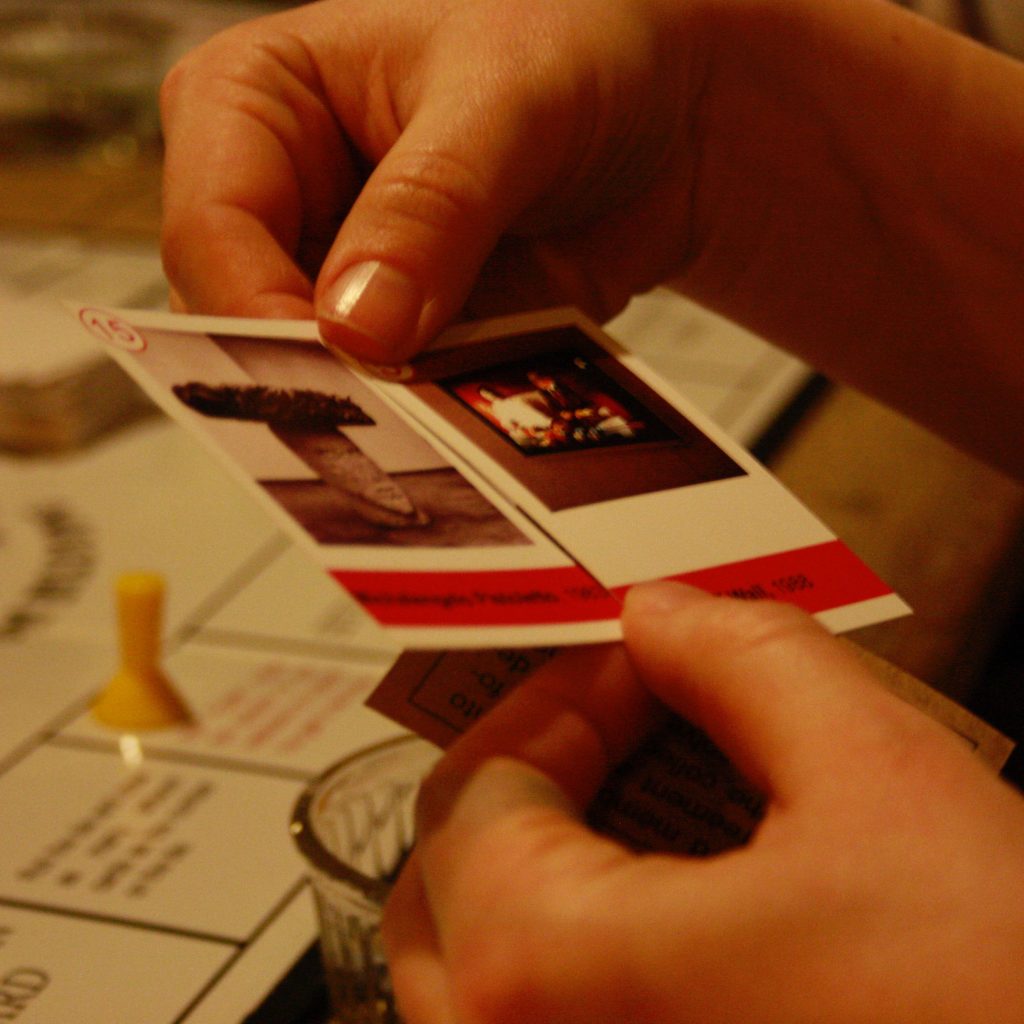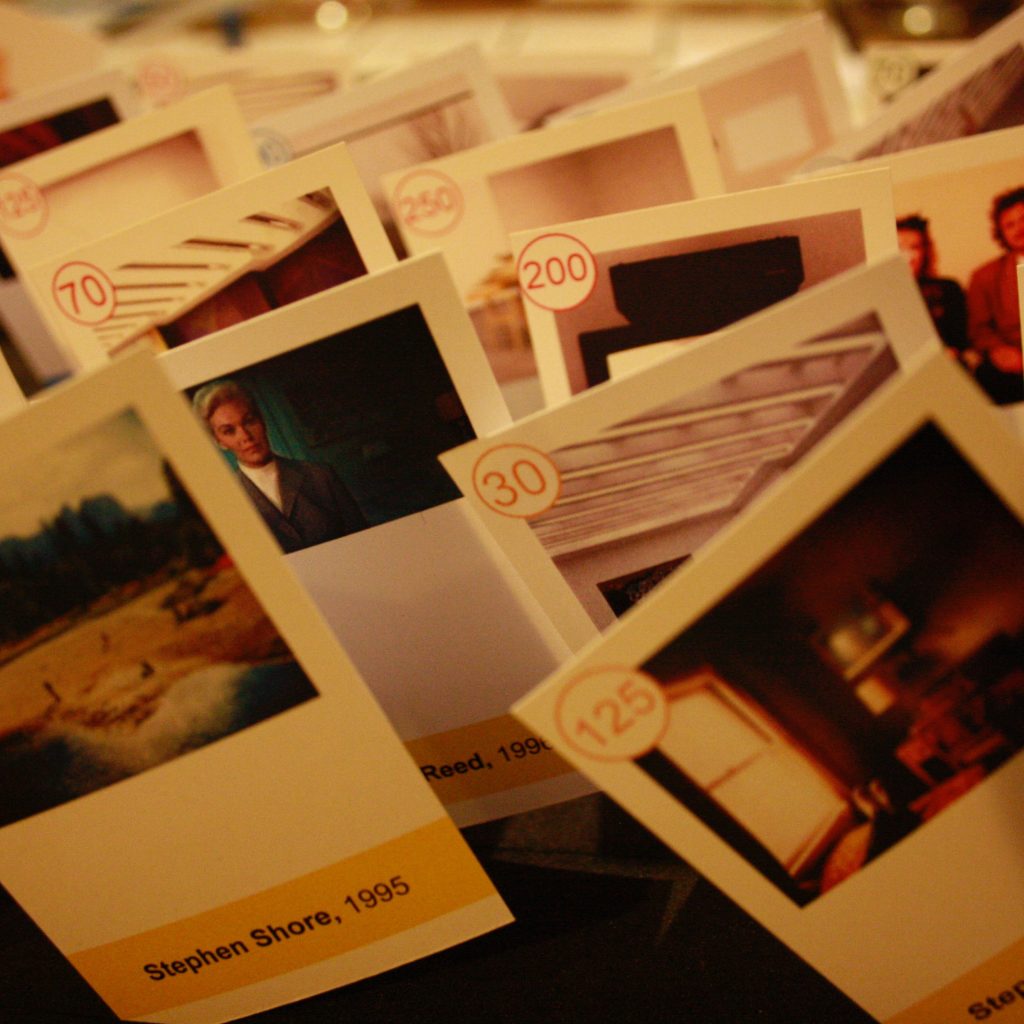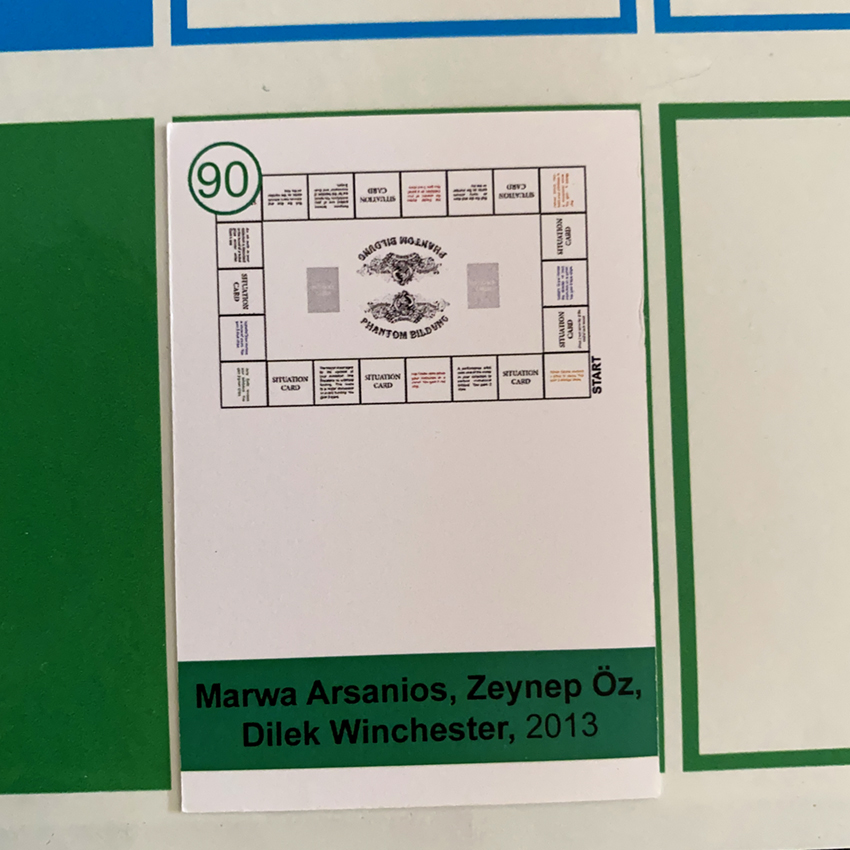 Photos: Katja Schröder, Dilek Winchester